All of our plumbing connection lines are produced with cross-linked polyethylene (PEX) – the same material that is used to manufacture our PEX plumbing tubing – the same material that provides up to thirty years of service behind the wall.
In addition, our connection lines –
Are all manufactured in our facilities in Northeast Ohio
Provide a dependable solution that will outlast non-PEX products
Install quickly and efficiently with minimal time required
Are constructed with a one-piece leak free fluid path design
Meet all applicable industry standards for potable water; NSF 14 & NSF 61 listed
Double-Ended Connection

Our Double-Ended Connection lines are quick and easy to use and ideal for potable water applications. This patented one piece design provides you with the strength and reliability that you only get with cross-linked PEX technology.
Captive connection nuts (optional metal or plastic)
One-piece bulb options (basin, compression or tank style)
ASME Standard: Flexible water connectors – A112.18.6
Flexible Basin / Tank Supply Lines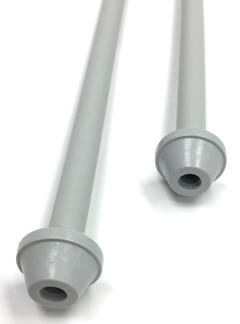 Our Flexible Basin / Tank Supply Lines are ideal for connecting your water supply to your sink or toilet.
One-piece PEX design provides the highest degree of dependability
Available in a variety of lengths
For use in potable water distribution systems in accessible locations
MEZ Connection with Slip Joint Washer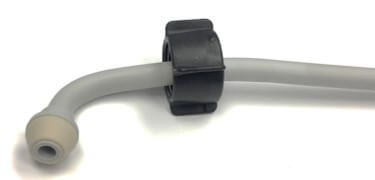 Installs quickly and easily
Dependable, flexible one-piece assembly
Available with standard riser or soft rubber slip joint nose cone
No crimps, no joints – no leaks
Captive attachment nuts – no need for ferrules
Mercury Plastics assumes no responsibility for failure due to improper installation. Please click here for installation instructions.