Merflex® PEX OT® Refrigerator Water Supply Line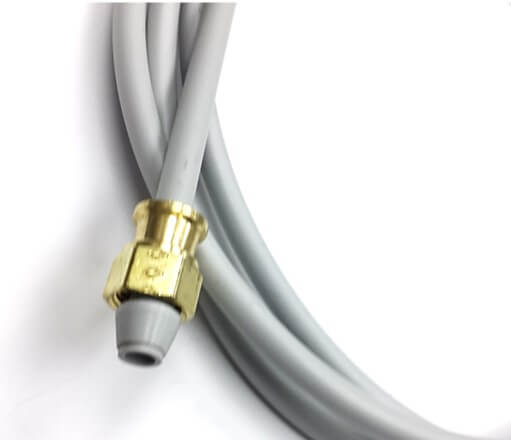 Our Merflex PEX OT Refrigerator Water Supply Line is designed to be economical and easier to use than conventional copper tubing. In fact, Merflex PEX OT is the only plastic tubing that a major appliance manufacturer has tested and approved for refrigerator connections to a residential potable water supply.
The one-piece tube construction is enhanced with molded ends and includes captive brass nuts that incorporate a strain relief feature. The supply line provides a one piece, reliable, leak-free connection to get water from your house supply to your appliance.
Mercury's supply line is:
Designed for faster and easier installation versus expensive copper lines
Built to provide excellent burst strength for long-term performance
Kink and creep resistant
Resistant to environmental stress cracks and degradation
Corrosion Resistant
Approved for chlorine and chloramine water applications
Formulated to provide superior odor and taste properties compared to copper and other plastics
Available in a variety of lengths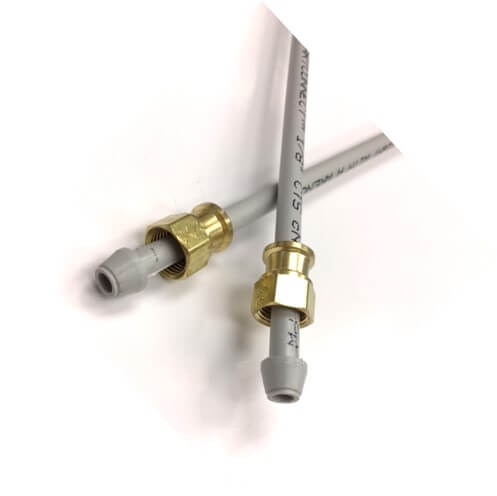 Complies with:
ANSI/NSF Standard 61: Drinking Water System Components – Health Effects
ASME Standard: Flexible Water Connectors – A112.18.6
U. P. Code
Listing requirements of NSF and CSA
Mercury Plastics assumes no responsibility for failure due to improper installation. Please click here for installation instructions.
For more information, please contact us by email or call us at 440-632-5281.