Count On Us
Mercury Plastics LLC's Quality Management System is registered to ISO 9001:2015.  A key aspect of our success over the past 50 years is the fact that our commitment to quality extends throughout our entire organization.  Our customer base demands it of us and we demand it of ourselves.
Our staff of highly trained quality engineers, technicians and inspectors oversees the application of our quality systems. This skilled group assures that our products and services meet our customer's requirements.  In addition to the day-to-day quality activities, we also utilize advanced statistical analysis and Lean Manufacturing tools in order to drive improvement and ultimately create greater value for our customer base.
While our quality team is key, the ownership of providing the highest level of quality to our customers extends throughout every level of our company.  We are all responsible for the quality of our work and take pride in delivering to make sure our customers succeed.
Because your quality assurance needs may be specific to your industry or your customer, we welcome the opportunity to develop protocols that will facilitate compliance to the appropriate specification or regulation.
Listings and Approvals Include: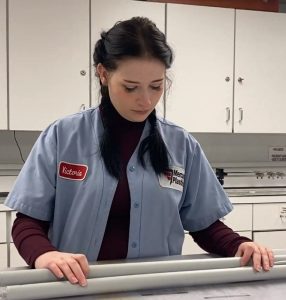 NSF Standard 14 (Performance)
NSF Standard 61 (Health Effects)
ASME A112.18.6 Flexible Water Connectors
ASTM F876 (pipe/tubing)
ASTM F877 (hot and cold water distribution system)
Plastic Pipe Institute (PPI), Hydrostatic Stress Board, TR-4/2000 Listing, Standard Grade @ 73°F (23°C) HDB 1250psi, 180°F (83°C) HDB 800psi and 200°F (93°C) HDB 630psi
CSA Standard B125-93 — Plumbing Fittings, Certificate of Compliance
U.P. Code
NSF CL-TD Chlorine Resistance Performance for Potable Water Applications