Blow Molding Made Better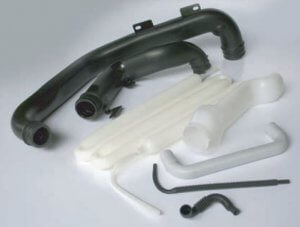 With Air-Core blow molding, designs that were once impossible to achieve using conventional blow molding are now viable and require much less capital to do so. The Air-Core blow molding process allows us to do everything from adding a blow molded detail in the middle of a tube to making complex blow molded parts with multiple geometries.  This is not possible with a traditional blow molding process.
Air-Core blow molding also makes it possible to incorporate components that are made of other materials including metal brackets, studs and nuts while also enabling the use of  multi – layer material designs.
In addition to the expanded design possibilities, consider these benefits:
Improved burst performance over blow molding
Accommodates complex geometries that are not possible with blow molding
Eliminates parting lines and improves part integrity
Enhanced dimensional stability
Appropriate for flexible and rigid materials
Tight radii made possible
Lower tooling costs
Lower prototype and production costs
Compatible with all thermoplastics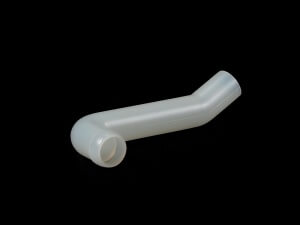 To discuss your needs or learn more, send us an email or call us at 440-632-5281.
To view images that illustrate our broad range of capabilities, visit our Capabilities Library.