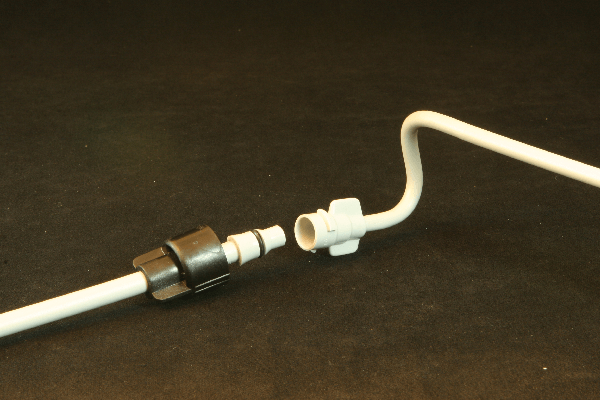 Quarter Turn Connection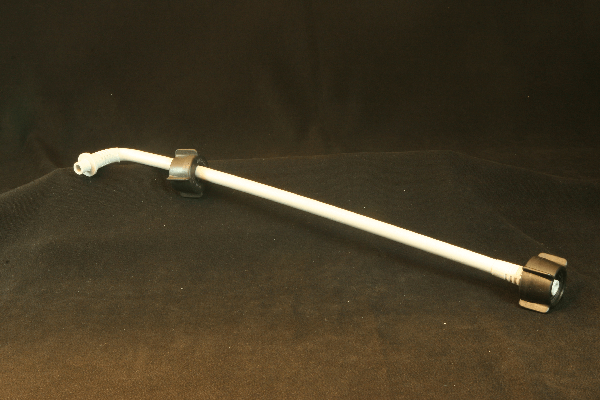 Formed Overmold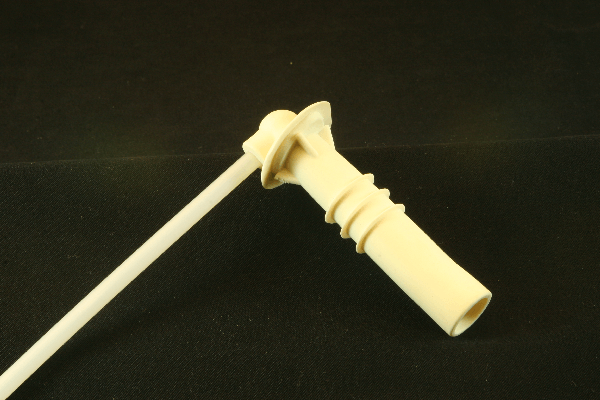 Overmolded Fill Tube Assembly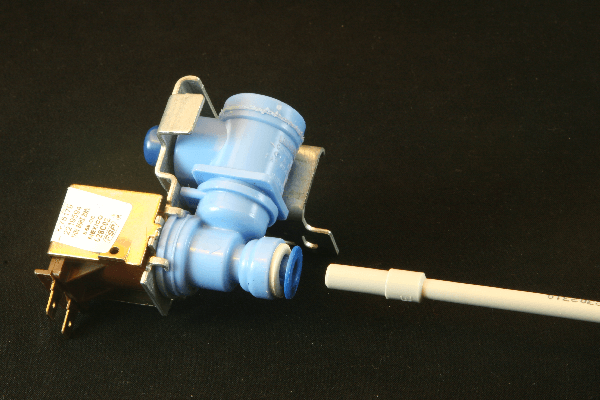 Push-->CONNEX®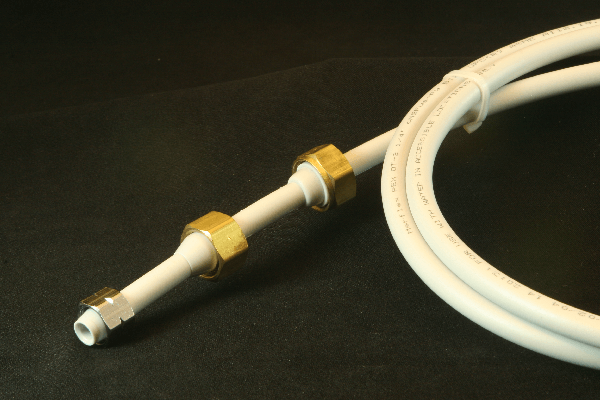 PEX Universal Dishwasher Hook-up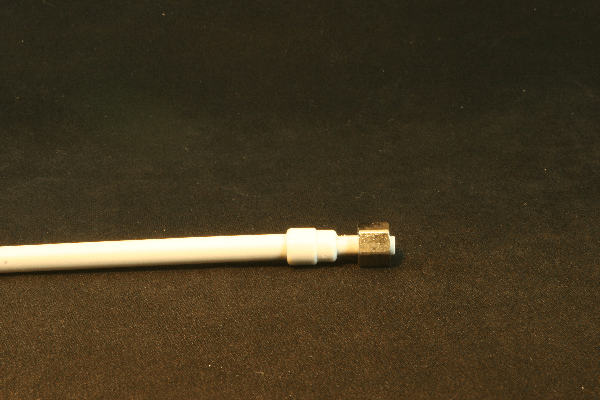 Injection Overmolded Bulb and Nut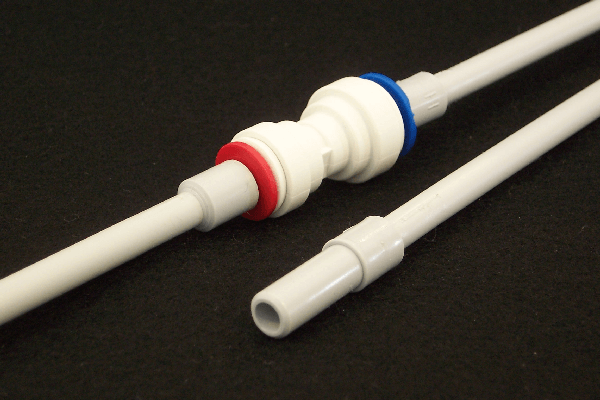 Push>Connect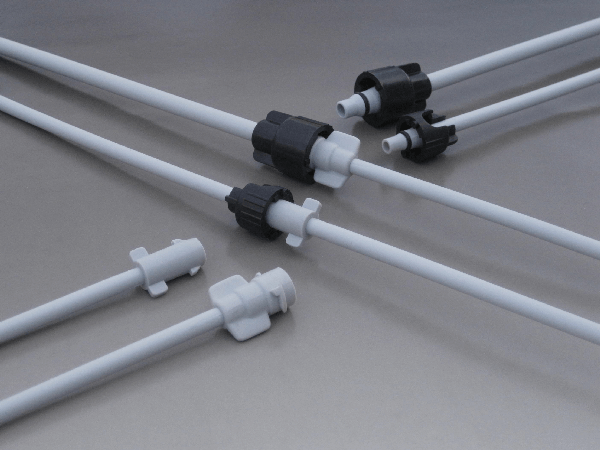 Quarter-Turn Connections
Eliminating Leak Points
Quarter Turn Connection

Quarter Turn Connection: This patented design requires only a quarter of a turn to make a leak free connection. The overmolded male end detail with an o-ring groove is inserted into the female overmolded end. The two ends are locked together by a nylon nut which locks onto tabs that are molded onto the outside radius of the female end. The female tube is also formed to provide easy assembly.

Formed Overmold

Formed Overmold: In order to provide a 90 degree connection, the PEX tube is overmolded on both ends and then formed.

Overmolded Fill Tube Assembly

Overmolded Fill Tube Assembly: By molding a Santoprene fill tube directly onto a polypropylene water tube, we are able to provide a leak-proof joint and a completed assembly.

Push-->CONNEX®

Push->CONNEX®: By overmolding the Push->CONNEX® utilizing our patented no-parting-line technology, we are able to provide you with the ideal end treatment for insert fittings. Benefits include, no die lines, perfectly round, and registration shoulder, and beveled leading edge to insure no gouging of the o-ring.

PEX Universal Dishwasher Hook-up

PEX Universal Dishwasher Hook-up: Our patented overmolding process allows us to overmold onto cross-linked polyethylene tubing (PEX). Illustrated here are three details that have been overmolded onto the tube.

Injection Overmolded Bulb and Nut

Injection Overmolded Bulb and Nut: Our patented injection overmolding method is used to produce this .312 OD tube with a .250 OD Nut and Bulb connection.

Push>Connect

Mercury Plastics patented Push>Connect overmolds have been designed to provide the optimum sealing surface for push-in type fittings. Most leaks associated with push-in fittings are caused by die lines in the tubing or o-rings cut during tube insertion, tubing getting ovalized when cut, out-of-tolerance tubing, or tubing not inserted enough. Our Push>Connect has been designed to solve these problems. The barrel has no parting line and the optimum molded sealing surface. Because the Push>Connect are molded onto the end of the tube, they are perfectly round and are held to tighter tolerance than the extrusion process will allow. The end of the barrel has a beveled edge, so it won?t cut the o-ring and the collar on the part provides an insertion reference point, letting you know when you are fully engaged into the fitting. In addition, we can put a 5/16 OD Push>Connect onto a 1/4 OD tube or mold the ends in any color to aid in Poke-Yoke. All of these benefits add up to a more robust error free connection.

Quarter-Turn Connections

The unique properties of Merflex? PEX makes these three Mercury Plastics designed water connections possible. Because Merflex PEX is cross-linked, it always wants to return back to the shape it was cross-linked in; therefore, it has excellent creep and compression set resistance. This makes it a great material for molding connections. Our Quarter-Turn Connection was designed to be disconnect and re-connected time and time again without failure. It is very intuitive and has a reassuring ?click? to let you know that it is securely closed.

Eliminating Leak Points

Reducing and improving connections is a specialty of Mercury Plastics. By CONNEX® overmolding onto one end of the tube the body of a push-in type fitting, we have removed one potential leak point of a push-in connector. Also, by molding the push-fitting body directly onto the tube, we have reduced the fitting cost and the assembly cost.